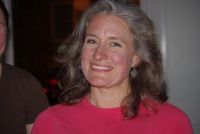 I graduated from Bancroft School of Massage Therapy in 1999. I have been working in private practice ever since at my office in Portsmouth, RI.
I believe in having a caring heart and healing hands. I have worked for over 17 years offering my clients an integrated massage treatment incorporating Swedish, Deep Tissue, Reiki and CranioSacral Therapy. I also provide Prenatal, Perinatal and Postpartum massage, based on the "Nuturing the Mother" Training, which focuses on the natural process of pregnancy and the normal stresses to the body, mind and spirit.
I look forward to meeting you and addressing your needs.